BA blackmails former staff for Heathrow support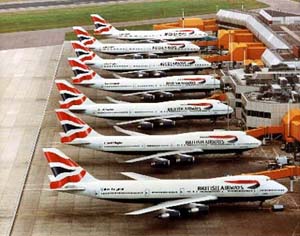 Sometimes you read an article which is truly shocking. This, dear readers, is one of them. British Airways has been sending leaflets to retired staff, claiming that their pensions are at risk if the third runway doesn't get the green light.
The leaflet urges former employees to write to Ruth Kelly in support of expansion, claiming that their pensions depend upon Heathrow's expansion. A quote in large print from Sigrid Mapp, chairman of the Liason council, which represents retired staff, says: "As pensioners, the security of our pensions depends directly on the longterm success of British Airways and that again depends on the success of Heathrow."
BA have already been rebuked by the Advertising Standards Agency for making false claims about the environmental impact of the third runway in a letter to frequent flyers. Frankly, making nonsense claims to the biggest polluters pales into insignificance compared with blackmailing elderly people who've devoted their lives for your company. If this is how low the aviation industry is sinking, then the forces of opposition must be doing something right...