Heathow: not 700 but 4,000 homes destroyed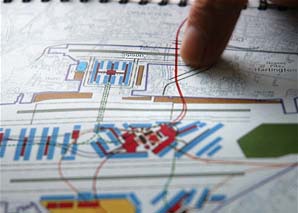 Just when you thought the expansion couldn't get any worse; yesterday's Westminster Hall debate revealed that the third runway could see up to 4,000 houses destroyed, with 10,000 people forced out of their homes.
John McDonnell, MP for Hayes and Harlington, made clear that this was not going to be the last we hear of Heathrow in Parliament: "We shall apply regularly for debates on different aspects of the matter, so I warn the Minister not to plan any lengthy holidays next year, and certainly not to plan any via Heathrow".
McDonnell also attacked the industry's addiction to expansion, and all but accused the Government of colluding with them to disguise the full damage the third runway would cause to his constituency:
"In the 1990s, the Government undertook a study on runways in the south-east that identified that the expansion of Heathrow airport by a third runway could impact 10,000 people and up to 3,500 homes. Now that further development has taken place, 4,000 homes could be affected either by demolition or by being rendered unliveable".
This is a far cry from the 700 homes contained in the consultation document. There are already 2,000 families on the homeless register in Hillingdon, and BAA is refusing to plan for rehousing the thousand people originally threatened.
Sadly for the families living in the 3,300 homes they forgot to tell us would be demolished, it seems one thing is clear. No one, not the Minister, not BAA, and certainly not the residents themselves, have any idea where they'll be moved to. And going by the Minister's attitude, they couldn't care less...