Corporate extremists hijack international Bali party to discuss climate change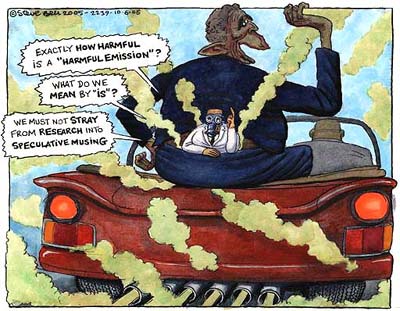 A radical fringe of corporate citizens, including BAA, British Airways and easyJet, has threatened to disrupt the international talks on climate change in Bali.
The group calling themselves, Corporate Leaders Group on Climate Change (CLGCC) has ominously promised that it will 'hand deliver' the 'the Bali Communique' to the UN Secretary General Ban Ki-Moon, despite the high security measures surrounding him. The communique demands that emission reduction targets should be guided primarily by science rather than political or economic motivations - a radical departure from the current position of growth at all costs.
The talks in Bali are being held in the shadow of two high profile bomb attacks in 2002 and 2005. An unnamed source at the UN criticised the move, saying "this is incredibly worrying that at a time of heightened security any group would attempt to pull a stunt like this".
He added, "This conference is supposed to be an opportunity for heads of state to look green while getting a tan and visiting local massage parlours - not an opportunity to tackle climate change. Why can't these business leaders use the conventional means of corporate communication - giving money to governments on condition that they do what they want."
A spokesman for the CLGCC denied rumours today that they were seeking to overthrow western capitalism and replace it with an ideology centred on respect for the environment and equitable working relations. "Let's face it", he said "this is just another attempt by us to look green. It'll be business as usual in the morning - I guarantee it!"
Image stolen from Steve Bell.