Blair spin doctor joins BAA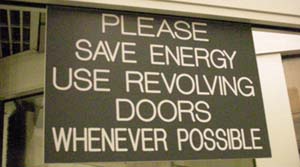 Struggling BAA has hired Blair's former spin doctor Tom Kelly in an effort to halt an ever-growing tide of bad publicity. Kelly is notorious for slandering weapons expert David Kelly, who he called a "Walter Mitty" character just days after his suicide.

BAA is facing a difficult winter - with a Transport Select Committee inquiry into it's future, an assault by the Civil Aviation Authority on its landing fee charges and a Competition Commission investigation into its monopoly on airports in the South-East - and hopes the ex-Downing Street adviser's contacts will help them escape unscathed.
Good to see the revolving door just keeps on spinning...