Boris backs City Airport expansion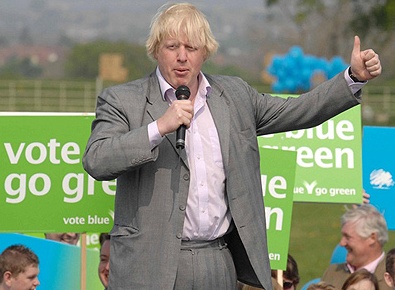 Fresh from appointing BA Chairman Willie Walsh as an advisor on making London a global city (whatever that's supposed to mean), Mayor of London and tossle-haired tosser Boris Johnson has given his backing for the expansion of City Airport.
City Airport sits in the heart of Docklands, and flies very important people in suits about to meetings that probably could have taken place by telephone. It already blights some of the most deprived areas of East London, with aircraft noise, pollution and chaffeur-driven traffic. The latest plans will add 50% more flights - mostly to destinations reachable by train in roughly the same time.
The Mayor did add a small caveat though, saying that it would be hard to justify any further expansion. I'm sure that's a great relief for the sleep deprived residents. If Boris thinks City is so great for the local area, perhaps he'd like to dump it in the heart of Kensington. Thought not...