#Heathrow13: Join the fightback
UPDATE: Great news, the Heathrow 13 didn't go to jail, so we're saving the flash mob at Heathrow for another day. As such you can have your Saturday morning back, or perhaps you'd like to go along to the Stop Trident demo instead? If so there is an Arms to Renewables Climate bloc you can join
13 Plane Stupid activists have been spared jail today for protesting against new runways that would cause climate chaos.
This is a huge relief for the activists and their families, and a massive boost for the movement to stop airport expansion. The court's U-turn over a prison sentence is a vindication of the right to peaceful protest.
At a time when we need to be cutting emissions rapidly, the Government is planning new runways to massively increase them. And to get away with it, it's trying to shut climate change out of the debate.
Can you help carry on what the Heathrow13 have started?
It's because of people power that we don't have a third runway now. People power will stop new runways again. We're in it for the long haul. No ifs, no buts.
Here are a few ways you can stand with the #Heathrow13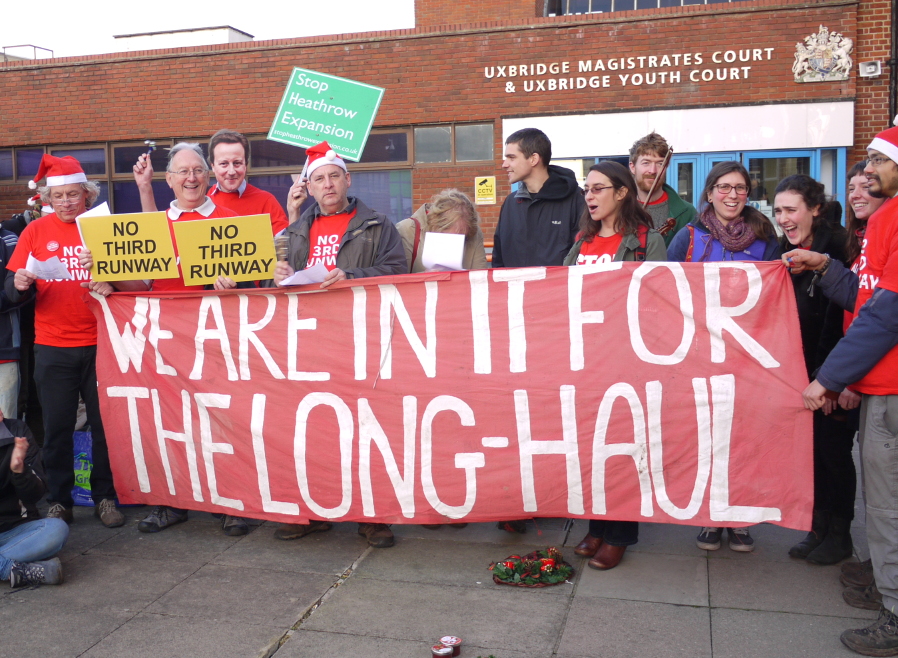 1. Take back the media
Those pushing for new runways are trying to keep climate change out of the debate. They hope harsh sentences will help shut that conversation down. But we can stop them.
Here's how:
Visit Heathrow's Facebook page and leave polite comments and replies on their latest posts. You can also leave a one star review along with a comment.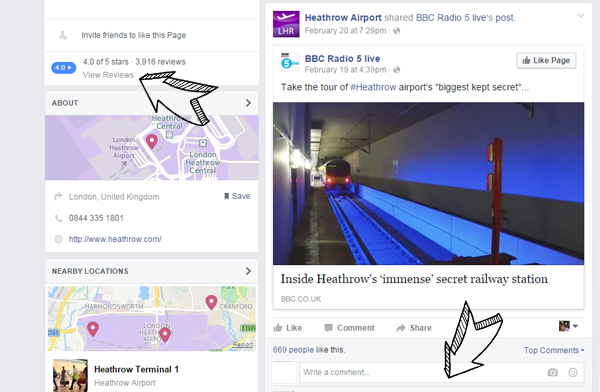 We think it's always stronger if you use your own words, but if you're not sure what to say we've prepared some talking points below to help you write your message:
Prince Charles has said that drought linked to climate change is a 'major reason' for 4 million Syrians becoming refugees - those 4 million need emissions cuts now, not new runways. I support the #Heathrow13.

At a time when we urgently need to be cutting emissions rapidly, why are you planning a new runway to massively increase them? I support the #Heathrow13.

Heathrow's emissions aren't just a threat to polar bears. They are killing people now, and another runway will hugely increase that death toll. I support the #Heathrow13.

A third runway at Heathrow will exacerbate the air pollution crisis that's already costing thousands of lives every year. I support the #Heathrow13.

The aviation industry is the fastest growing source of greenhouse gas emissions. How can we take meaningful action to prevent catastrophic climate change while it continues to expand? I support the #Heathrow13.
Leave a Google Review. Google Heathrow Airport, and leave a polite one star review letting them know what you think of new runways. Again you can use your own words or the talking points. Like and rate other activists' reviews - this will make our message go further.
Done those and have some more time? Great! Here are some more ways we can get our message across on social media:
On Twitter: Click here to tweet Heathrow Airport.
If you'd prefer to use your own wording, just tweet at @HeathrowAirport - again you might find the talking points helpful - and use #heathrowcommunity and #hexupdates.
You can also reply to @HeathrowAirport's tweets and use #heathrow and #takingbritainfurther.
On Instagram: Use #heathrowairport and comment on posts by @heathrow_airport.
On Google+: Use #heathrowairport and comment on posts at the Heathrow page.
On Yelp: Leave a polite one-star review at their Yelp page.
On YouTube: Comment on LHRHeathrow's videos and at youtube.com/user/LHRHeathrow/discussion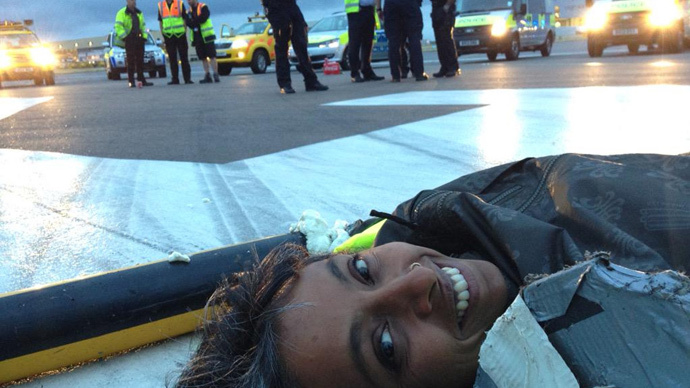 Join us in asking David Cameron to stick to his "No if, No buts" promise and pledge to reject any new runways, at Heathrow or elsewhere.

If we want real social change, that means taking bold, effective direct action. Reclaim The Power will provide 'out of the box actions', ideas for tools and sites of action, support and training for anyone who wants to build their confidence gradually or save time on action planning.
The Reclaim the Power website will soon have a secure media sharing platform developed for the purpose, which will update participants about others' regular actions, providing inspiration and motivation to work together.
Now the dust from the Paris conference has settled, it's time to set ourselves a challenge: can we do more for climate justice in one year than UN COP negotiators have achieved in the last twenty one? Get involved by ringing or emailing Reclaim the Power.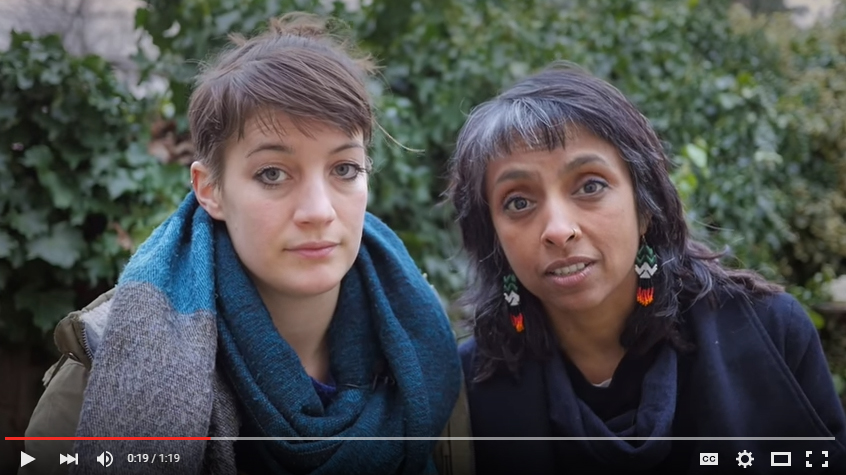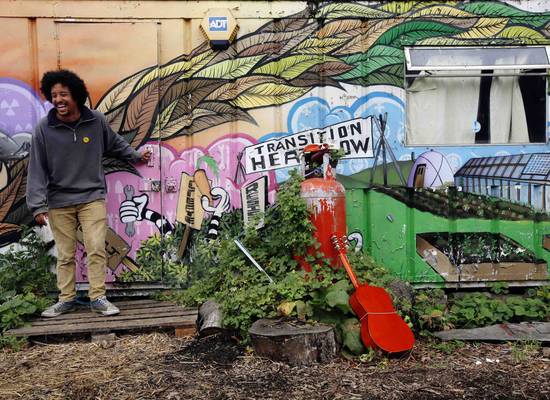 Finally, why not reward yourself and come to Grow Heathrow's 6th birthday party from 4th to 6th March?
Thank you for standing with the Heathrow 13 and saying no to climate-wrecking new runways. Together we can expose who is really guilty here.