Disobedient Objects: An artist's take on the #Heathrow13
Marwan Kaabour at Barnbrook, an artist and graphic designer, who worked on the V&A's 'Disobedient Objects' exhibition and Banksy's Dismaland, offered to immortalise the compound lock-on Plane Stupid used at Heathrow as one of his 'how-to' information cards. We said 'yes please', and here it is ...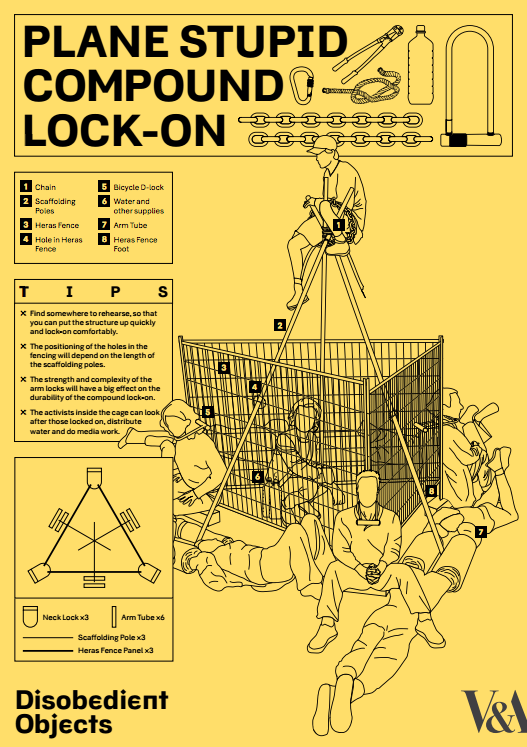 Thanks, Marwan.
For more information, have a look at the V&A's website here.
We have since learnt the hard way not to lie on our belly when our arms are locked in tubes, but to lie on our backs!