Mystery Heathrow 13 supporters stick it to the bill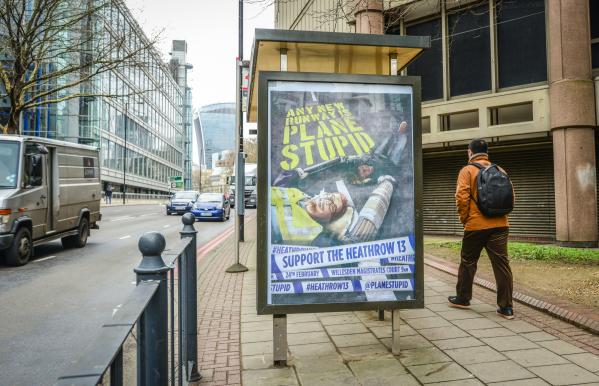 This weekend posters in support of the #Heathrow13 have mysteriously popped up in bus shelters across London. The artwork are made up of designs by campaigners, including Wretched of the Earth. The posters criticise plans for airport expansion and advertise the upcoming court solidarity demonstration for the Heathrow 13 sentencing at Willesden Magistrates Court on Wednesday 24th at 9am.
The 13 people were found guilty last month of aggravated trespass and being on a runway without permission after they closed the northern runway last July in opposition to airport expansion. Hundreds are expected to gather for the solidarity demonstration where the 13 have been told by district judge Deborah Wright "to expect an immediate custodial sentence".
One of the posters reads "Imperialist History Is Repeating Itself. No to Co2lonialism, No to new runways", whilst another focuses on the links between climate change and migration, emphasising the plight of climate refugees with a take on an 'Emirates' airlines advert with the logo altered to say 'Emigrate' with the hashtag #NoBorders.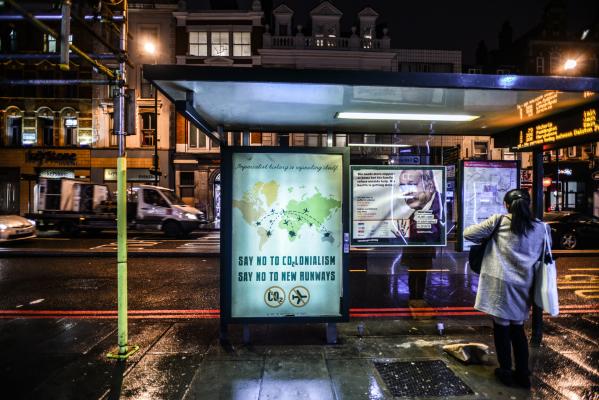 The artworks were placed in the cases without permission and although the identity of the mysterious poster installers is unknown, it shares many of the attributes of the anti-advertising art group Brandalism, "a revolt against corporate control of the visual realm". Since 2012 there have been take overs of advertising in public spaces in over ten UK cities as well as in Paris during the climate talks last year, where hundreds of posters mysteriously appeared.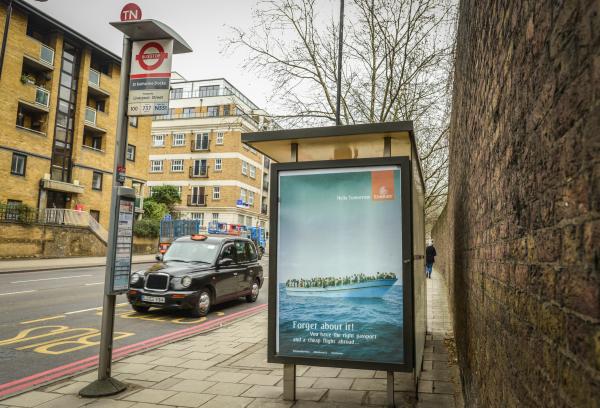 See if you can spot one of the posters around town before the authorities find them and take them down. But in case you miss them, here are a few that we've seen.