Plane Stupid activists on Heathrow runway in climate protest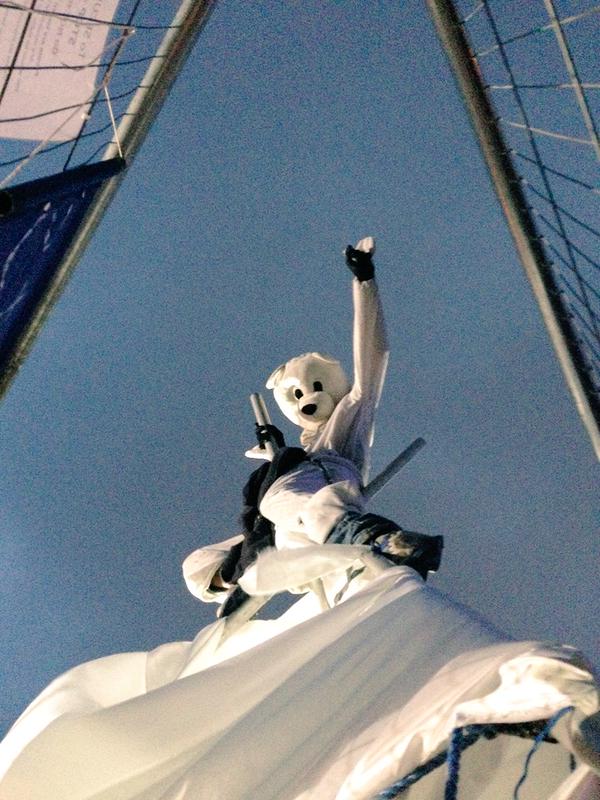 From Press Release:
12 climate change activists from anti airport expansion direct action group, Plane Stupid, got onto the north runway at 03:30am this morning at Heathrow Airport by cutting through a fence, in a peaceful protest against proposals to build a new runway.
The protestors say that going ahead with the recent Airports Commission recommendation that a third runway should be built at Heathrow will make it impossible for the UK to meet its climate change targets.
The skies above Heathrow are already the busiest in the world, and demand for flights is driven by air fares that are kept artificially low by generous tax exemptions. The activists say that if the aviation industry paid more of its environmental costs then there would be no pressing need for a new runway.
Nine of the top ten most popular routes out of Heathrow are short haul[1], including destinations such as Paris, Manchester and Edinburgh which all have existing rail alternatives.
Ella Gilbert, an activist from Plane Stupid who is on the runway, said:
"Building more runways goes against everything we're being told by scientists and experts on climate change. This would massively increase carbon emissions exactly when we need to massively reduce them, that's why we're here.
We want to say sorry to anyone whose day we've ruined, and we're not saying that everybody who wants to fly is a bad person. It's those who fly frequently and unnecessarily who are driving the need for expansion, and we cannot keep ignoring the terrifying consequences of flying like there's no tomorrow.
No ifs, no buts, no third runway. And we mean it."