Third birthday for third runway squatters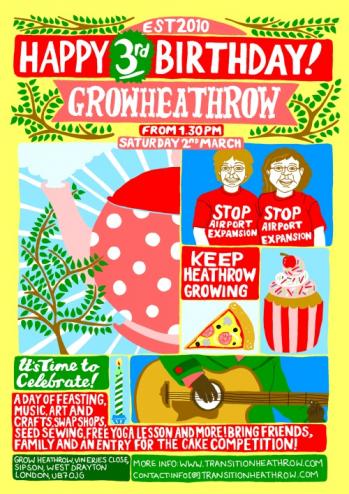 With the arrival of March, Grow Heathrow will turn 3 years old – it's time to celebrate!
Come along for a day of feasting, music, cake competitions, swap shops, arts and crafts, seed sewing, free yoga lesson and celebrations. Bring your friends, family and an entry for the cake competition on Saturday 2nd March, from 1.30 sharp.
Contact: info@transitionheathrow.com
Re-posted from the Transition Heathrow blog