Heathrow decision: 12:30 tomorrow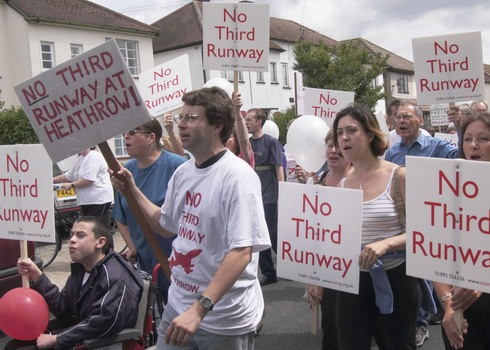 After months of dithering, Geoff Hoon and Gordon Brown are a mere 18 hours away from making their decision on Heathrow. In a move bound to shock absolutely no one, they'll give the go ahead for expansion.
Top secret sources inside the Westminster bubble have exclusively revealed (probably through an embargoed press release) that the announcement will be made just after lunch. Expect lots of talk of strict environmental limits, watchdogs, high-speed rail, the emissions trading scheme and all sorts of other nonsense.
Sod it: let the aviation industry have its moment of glory. We all know that no one is going to be building any runways near London any time soon. Not at Stansted, not at Gatwick, not at Luton and certainly not at Heathrow. If you haven't signed up to own a few blades of grass under the runway, then visit the Greenpeace Artport! website quickly.