Last minute Cabinet rebellion may delay Heathrow announcement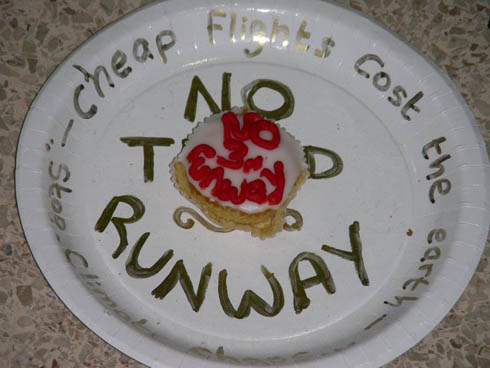 As MPs returned from their long winter breaks the Transport Secretary Geoff Hoon has been hard at work making sure that they don't get a say on Heathrow expansion. With 57 confirmed Labour rebels and strong opposition from the Lib Dems and Conservatives a vote on expansion would get defeated pretty heavily, so Hoon was planning to announce expansion this week: too quick for the Tories to schedule a vote.
It's a risky game. Hoon is gambling that Labour rebels - who might vote against expansion to influence an as-yet-unmade decision - won't want to side with the opposition if the decision has already been made. Unsurprisingly MPs with legitimate concerns about NOx levels, CO2 emissions, noise, increase traffic, the destruction of Sipson, etc, etc, are none best pleased by all this manipulation, and have launched a last-ditch attempt to make Hoon see sense. They've demanding reassurance that Heathrow won't be allowed to expand if it harms the environment.
The decision could be delayed until the end of the month. Hoon needs his Cabinet colleagues behind him, but what promises can he actually make? BAA won't limit capacity: it's already cramming planes into every nook and cranny. Expansion can't be done within the "strict, local, environmental limits" - as EU Environment chief Stavros Dimas warned last year. Does anyone really believe that this Government would lie to us over the consultation, turn Sipson into rubble and then turn around and ban any increase in flights because they're suddenly worried about the planet?