Airplot! Greenpeace buys land to scupper third runway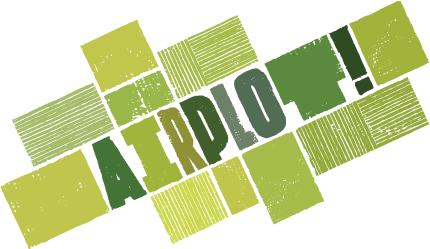 Psst... want to own a piece of West London? Pop over to Greenpeace and sign up to Airplot!: the latest ploy to monkeywrench the Government's plans for Heathrow expansion. They've purchased a couple of acres of land in the middle of the area designated for the third runway, and are doling it out to anyone who fancies becoming a member of the propertied classes.
I've signed up, as have most of Plane Stupid, tons of environmentalists, a few journalists and Tory, Labour and Lib Dem MPs. The plot has been turned into a giant banner visible from the air, with the words 'Our Climate, Our Land' written on it in chalk. By slicing and dicing this patch of earth Greenpeace plans to disrupt the compulsory purchase order process (where the State decides it's having your land, whether you want to sell it to them or not).
It's a tried-and-tested method, pioneered by an anti-roads group in the 1980s. Wheatley Friends of the Earth, fighting the construction of the M40 through Oxfordshire, sold off portions of Alice's Meadow - so-named because it inspired sections of Lewis Carroll's Through the Looking Glass. What Greenpeace have planned is slightly different, but no doubt equally effective. I can't wait to head over to my new patch of dirt and start digging a tunnel - first one to Australia wins a free BAA t-shirt!