BAA admits lying about third runway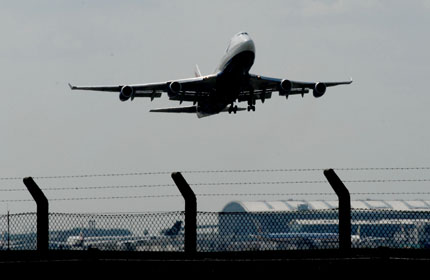 In 1995 residents who lived near Heathrow received a letter through the post from Sir John Egan, then chief executive of BAA. He stated categorically that BAA did not want a third runway, and that Terminal 5 was not laying the ground for getting any additional airport capacity.
He wrote to them again in 1999 and went even further: "I can now report that we went even further at the Inquiry and call on the Inspector to recommend that, subject to permission being given for T5, an additional Heathrow runway should be ruled out forever." Heathrow boss Mike Roberts also wrote to residents to allay their fears about BAA wanting a third runway.
They were, of course, lying - and now Mike Forster, BAA Director of Strategy, has admitted it was all one big fib. When grilled about Egan's letters before the Heathrow Consultative Committee, Forster replied "Well, that's what he had to say to get permission for Terminal 5." Well that's alright then. BAA has belatedly started being a bit more honest; last year their CEO refused to rule out a fourth runway when questioned by the London Assembly.