Where's Kelly?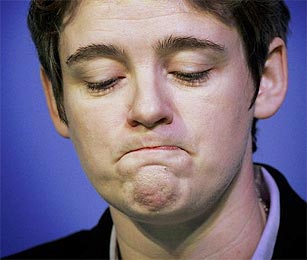 Transport minister, Ruth Kelly, is often hob-nobbing with aviation bosses. Just days before the start of the T5 fiasco she was drinking champagne at a special BAA party. The 2,000 residents who will be evicted if a third runway gets the go-ahead, on the other hand, haven't had sight nor sound of her. I wonder why?
Fed up with being fobbed off by the Minister, angry West Londoners have launched a 'Find Ruth Kelly' campaign. Bryan Sobey, 78, a resident of Sipson for more than 45 years told the Sunday Times, "We have asked Ruth Kelly to see us, but she hasn't come here."
Why would she? I mean, she only wants to bulldoze their homes - it's not like she could go and show a bit of empathy. Menanwhile, the Sunday Times's investigation into Heathrow's expansion plans continues with fresh revelations that a 'crash landing zone' for the proposed third runway would overlap with a junction of the M25. Hmm...