Minister hides Heathrow noise report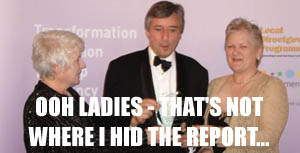 Rising noise levels are causing massive discomfort to people living under Heathrow's flightpaths, according to a leaked report which Aviation Minister Jim Fitzpatrick has been sitting on.
The report, Attitudes to Noise from Aviation Sources in England (ANASE) was ordered six years ago but kept under wraps since the DfT saw a draft in July. In a damming blow for proponents of the third runway, it has challenged the current measure of noise-related discomfort (57decibels), arguing that "significant annoyance" occurs at 50db levels.
The 57db level dates back to 1982, when 273,000 flights took off or landed at Heathrow each year. This has since grown massively, to 477,000 in 2006, and although individual planes are quieter, the increase in volume has meant a continual background roar of jet turbines hanging over West London.
According to the 2003 White Paper, expansion can only take place if there is "no net increase" to the size of the 57db zone. The 57db zone is inhabited by 258,000 people - but if the wider, 50db zone is used, this figure grows to over 2 million people. If the third runway was built, it could see up to 500 extra flights per day soaring above London and the South-East.
A spokesman for the 2M group, a coalition of councils under the flightpaths, said: "It is outrageous for the Government to hide this study, which reveals how the impact of aircraft noise has been seriously underestimated. They are trying sneak through the third runway consultation without giving the public the full facts."
Plane Stupid wants to know: is the Minister hiding this report because of the upcoming Heathrow consultations, par chance?